FionaFei — Artist, Photographer, Explorer
Shui Mo
Digital Sculpture
Shui Mo, meaning "ink" in Chinese, is a series of digital sculptures I've created in the style of Chinese ink brush painting in Second Life.
The three pieces showcased here were specifically created for the Raglanshire Artwalk, each depicting a very common theme seen in many traditional Chinese paintings.
Role

Artist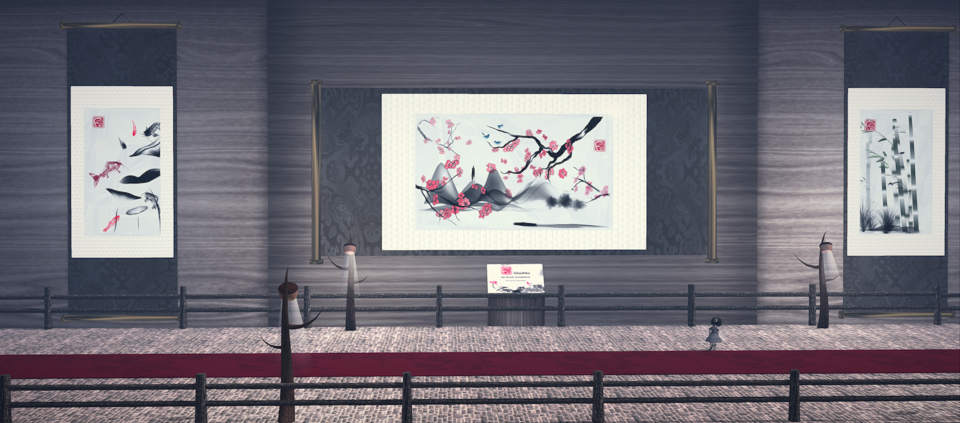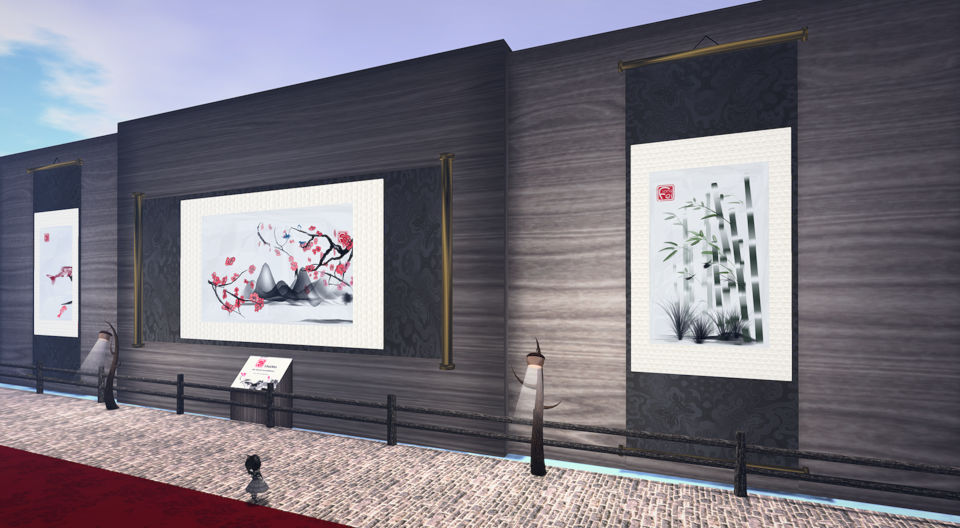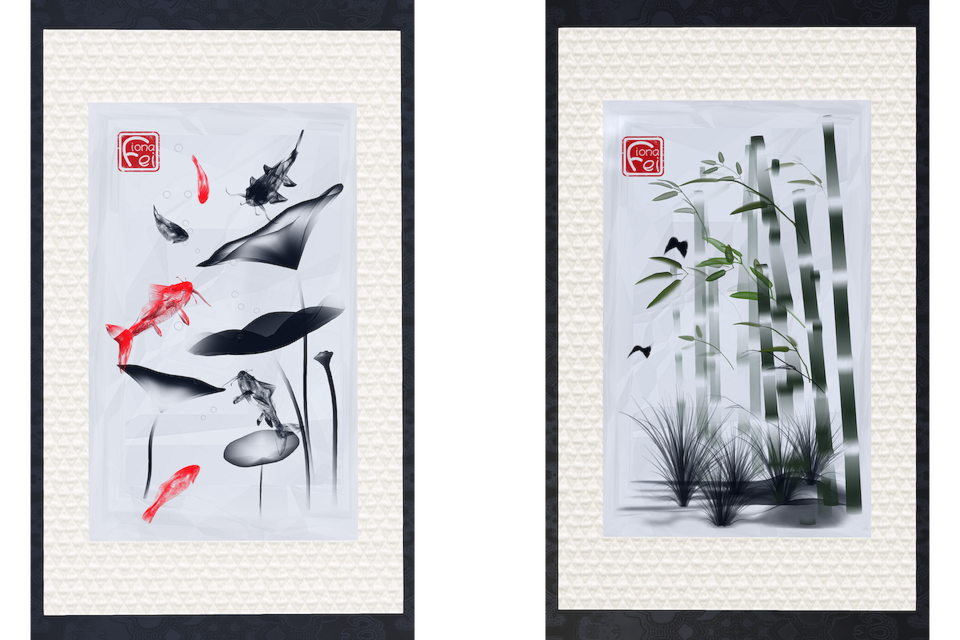 As a Chinese American, this is my way of not only connecting with my ancestry, but it's also a way for me to celebrate centuries of art and old masters who painted in this beautiful art style.
I wanted to take full advantage of Second Life's virtual environment to provide a new perspective on this traditional art style by adding depth .. literally. When the viewer looks into the art, they are looking into a 3D space, and depending on the angle they are viewing it from, the art changes.
Next
Umbrella Landscape